FBS Partnership program - How much does Partner earn - FAQ?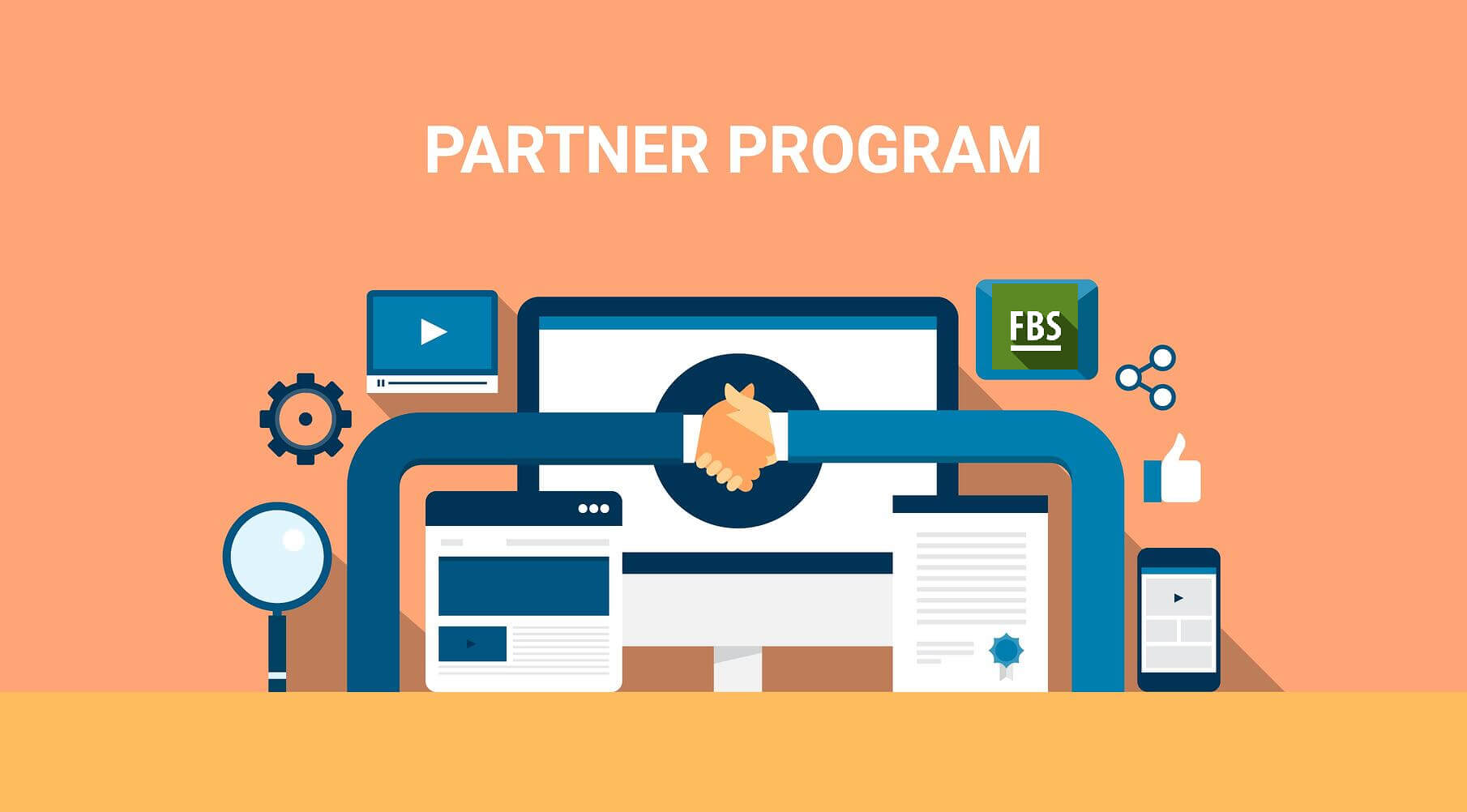 How can I open a representative office of FBS in my city?
Register a partner account in our company and start attracting clients. In the mean time, keep working on your own ideal business plan on opening a representative office in your city. As soon as you feel you are fully ready to present your model of development to us, please, contact our Partnership department. If you show solid results attracting new clients, you can also get an offer to open an office in your city from FBS representatives. Just try to impress us with your ability to promote our services!



How can I attract clients?
There are countless ways to attract clients:
1. Post your referral link in blogs, catalogues, on forums, in social network profiles, on your personal website - on all available sources on the Internet.
2. Communicate with traders online and offline when you have a chance: answer their questions, tell them about the unique trading conditions at FBS, as well as about our promotions, bonuses, contests and other advantages of the company.
3. Place the ready promotional materials by FBS on all available sources. You can automatically insert your IB link in any banner from FBS catalogue and place it wherever you wish.



How much does FBS partner earn?
FBS partner gets commission for trading of each of the attracted clients in the amount of up to 80$ per 1 lot, depending on the trading instrument and clients trading account type. For more information on the Partnership program, please, follow this link.



Can I register my partner account as an individual / a legal entity?
Sure! Depending on your preferences, you can register your partner account as an individual or a legal entity. Registration form would be the same in both cases. Only the procedure of Personal area verification would be different. You can learn more about the documents required for verification as an individual or a legal entity in "How can I verify my account?" section.



How can I register a client in my Partner group?
Registration of a client in your Partner group can be processed in one of the following ways: - Automatically, when a client follows your referral link and then opens an account at FBS, being unmistakably identified by the system as your referral. - At registration, when a client enters your Partner ID in the registration form in order to be added to your Partner group, no matter whether he has followed your referral link before or not. - Upon a clients personal request to FBS Support Team. In this case, the client should forward an e-mail to [email protected] with the following information: his/her full name, account number, and the desired IB account number (your Partner account number).



I am already a client of FBS. Can I become a partner?
Of course! You know FBS services which you would be promoting to potential clients of the company very well, thus, you would be able to tell all the interested about trading at FBS like no other. You can open a partner account in your already existing Personal area via this link.



How is Partners commission paid?
Partner's commission is automatically credited to a Partner's account balance in MetaTrader 4 daily from 00:00 to 01:00 terminal time for all orders executed by the clients within the previous day. The difference between opening and closing price of the complete transaction should exceed 5 points regardless of it being profitable or not (the value is valid for 4-digit quotes. For 5-digit quotes, the difference between opening and closing price should exceed 59 points).
Should I trade on Forex myself in order to become a FBS partner?
If you havent discovered the charms of Forex trading yet, you can become FBS partner without opening a trading account. Registration is available on our website via the following link.



I do not see my client on the list of me referrals in my Personal area. What is wrong?
The client might not have followed your referral link. In this case, your clients needs to forward a personal request to [email protected] with the following information:
1. clients full name,
2. clients account number,
3. his/her code word,
4. your IB account number,
5. your full name (or the name of your partner group). Please, be reminded that a client can be added to a partner group within 10 days after registration at FBS.



What's the difference between my account and Personal area?
Account refers to your MetaTrader account, while Personal Area is a section of the FBS website where you can manage your accounts, personal data and your interaction with FBS. In your personal area, you can open accounts of different types and manage them, make deposit and withdrawal requests, see full information about contests, promotions, and bonuses, download trading platforms and more.



Where can I find statistics on my attracted clients?
Statistics on all attracted clients is automatically available on the main screen in partners Personal area right after the first client registers in your Partner group. More detailed information on statistics and the current state of your Partner network can be found in the "Reports" section of your Personal area.



What tools for attracting clients are available for me?
You have a great choice of promotional materials at your disposal ready for use both online and offline. We offer a catalogue of marketing materials on our website, including banners, avatars, logos, Facebook covers, as well as a gallery or branded pictures. You can download HTML-code of any promotional material via this link, entering your Partner ID in it. After that, you will be able to use HTML-codes placed below the banners. Your referral link would be inserted in them already. For instant registration of clients in our current promotions, we have designed special landing-pages where you can insert your Partner code as well. Please, contact our Support Team to get the complete list of currently available landing-pages with your Partner code.



Can I pay Rebate to my clients?
For partners that wish to return a part of their Partners commission to their clients (Rebate), we have designed a systems of payments called Rebate Calculator. In order to add or adjust your Rebate payments, just enter your clients number in the appropriate field and set the desired percentage of payments.



What advantages does FBS partnership program give?
Choosing FBS partnership program, you will get the following advantages:
1. Guaranteed profit without risks
2. Commission up to 80$ per each lot traded by a client
3. Total control over your profit: the more actively you attract clients, the more you earn
4. A personal manager for designing an effective strategy for clients attraction
5. A wide choice of free promotional materials. A chance to get unique materials upon request
6. Online statistics on the work done
7. A unique development program from an introducing broker to an official representative in your hometown.
How can I transfer funds to my clients accounts?
There is a special "Exchanger lite" account allowing funds transfer between an account of an IB and his/her clients' accounts that is opened automatically when the total deposited amount of all Partner's clients exceeds 1000 USD. You can find your "Exchanger Lite" account in the Partner accounts section of your Personal area (in the table on the left). To fund your client's account, please, click on the "Internal transfer" option, choose "Exchanger lite" under Sender account, enter your client's account number under Receiver account, set the amount of transfer, enter your PIN-code below and confirm funds withdrawal.



How will I know that the client was registered via my referral link?
When a trader follows an IB referral link, a special cookie file is saved in his/her web browser that contains information about the unique partner code. The same technology is activated in case a client enters your Partner ID in the registration form, when opening an account. The cookie file is stored in the browser for up to 6 months, which means that even if a client does not open an account at FBS at once, he/she will be unmistakably added to your Partner group even some time later. As soon as the client registers an account, you will see it in the statistics of attracted clients in your Personal area.



How can I withdraw my Partners commission?
Partners commission can be withdrawn right after being credited to your partner account balance. You can create a withdrawal request directly from your partner account in the "Withdraw funds" section of your Personal area. You can withdraw any amount, starting from 1$, via any payment system available in your Personal area. Please, note that some payment systems may apply commission on processing withdrawals. FBS company does not apply any additional fees on withdrawal.



Where can I get my referral link?
In your Personal area on the Partner account page, please, choose tab "Referral link". You will see your referral link at the bottom of the page, in the field under "Referral link with your partner id". An IB can use any keyword, instead of his/her ID. To change your referral link, please, open your Partner account page in your Personal area (by clicking on the Partner account number in the table on the left) and choose tab "Referral link". In the "Keyword" section, please, click on the link "Change keyword". After you enter your keyword in the proper field and click on "Create a link", it will be reflected at the bottom of the page, in the field below "Referral link with your keyword". Please, note that only one referral link is valid at a time, i.e. the one that was created the latest. All previously created referral links become invalid.



How can I become a FBS partner? Is there any fee for signing up?
Any person who wishes to promote FBS services on the Internet or, working with potential clients face-to-face, get additional income, can easily become a partner at FBS. You can join FBS partnership program absolutely free of charge. It will suffice to open a partner account in your Personal area.



Why was my Partners commission not credited?
You can check commission payments for each particular client in the "Partner" section of your Personal area. To find it, please, open the "Partners commission" page, click on the clients account number in the list and set the desired time period. In case there is no information about executed orders, it is most likely to mean that the necessary conditions have not been fulfilled for orders of this client. For more information, please, contact FBS Support Team.



I dont have a website. Can I become a FBS partner?
Yes, sure! It will suffice for your clients to enter your Partner ID when filling in the registration form so that they would automatically be added to your IB group, without following your referral link. You can also take advantage of posting your referral link on your profile in social networks. In this case, having followed your link even not from your own website but from a third-party Internet source, the client will not need to enter your Partner ID at registration.



What is FBS partner program?
The current FBS partner program was announced on September 1, 2014 and has been awarded as the "Best partnership program on Forex 2014", according to Masterforex-V portal. FBS partnership program is a possibility to get guaranteed profit without any risks, attracting new clients to trade at FBS. Forex broker profit is formed by spreads that a client is charged for opening and closing orders. A brokers partner (IB) gets reward from the part of the spread charged for the attracted clients trading.
1. the goal of the partner is to attract clients to trade at FBS brokerage company.
2. clients open real accounts of any type, fund them for any amount and start trading.
3. the partner gets reward for each order executed by his/her attracted client on a daily basis, according to the conditions of partner commission payments.
4. after commission is credited to the partner account balance, the partner can withdraw it instantly using any of the payment systems available.