FBS Makes your Dreams Come True - Anything you Wish to Have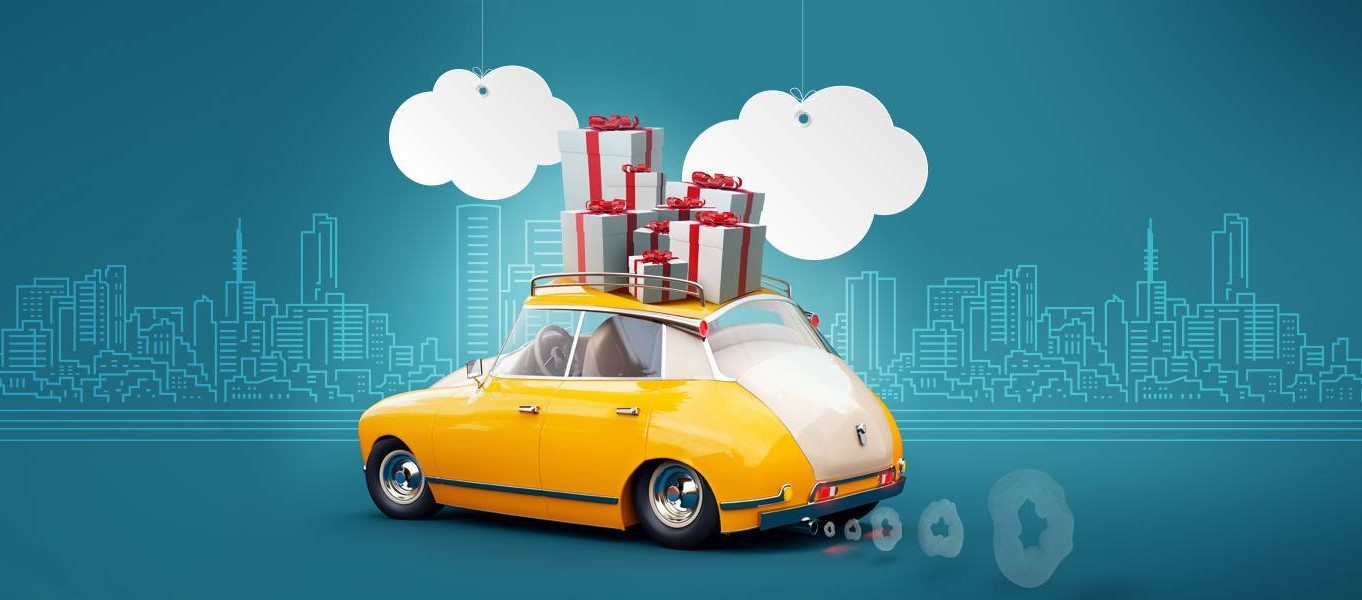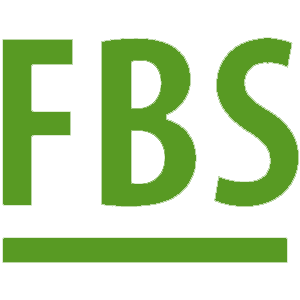 Contest Period: Every month
Available to: All Traders of FBS
To Participate: Share your dream on Facebook and tag 2 friends
Prizes: Anything you wish to have


FBS Dreams
This isn't a Contest to trade FX or CFDs.
Win the contest, then FBS will make your dream come true. Such as Motor bikes, Investment tools, Cars, Whole package of VIP trips etc…you will be surprised to see what FBS has given to its investors!


Prizes of FBS Dreams
Every month they choose the most meaningful and outstanding dream and fulfill it. Live your dream with FBS


How to participate in FBS Dreams?
1. Sign up with FBS Verify your Personal Information
To be qualified to this contest, you will first need to have your account and verify personal information with documents.
It is absolutely Free, and contest is Free to join.
*You can open any types of accounts, as it doesn't affect your contest result.
2. Connect your Facebook Profile to FBS
Go to the promotion page of FBS in their official website as below. If you don't have a Facebook account yet, then you will need to open one to join them.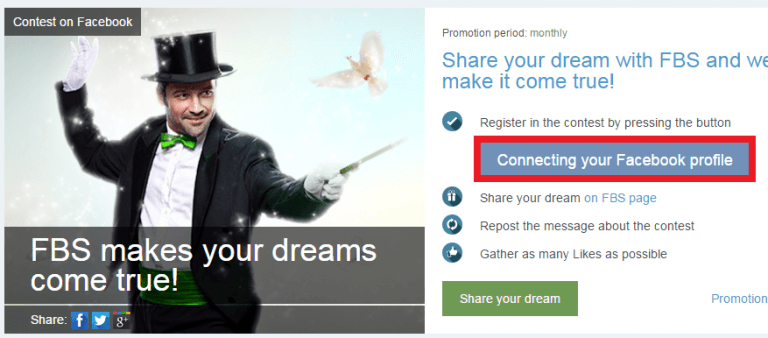 3. Share the post on your Facebook page
Specify your dream in the comments to the post and tag 2 friends who dream of something beautiful too

4. FBS makes your dream come true
FBS choose the most meaningful and outstanding dream and fulfill it
Then the broker contacts the winner, and the name and the his/her dream will be announced on the official website.


Terms and Conditions of FBS Dreams
Please make sure that you understand the whole rules of this contest.
This promotion(contest) is held monthly from the 1st and ends at 22:00 on 30th of the month.(UTC+7)
The contest is Free to participate and you can join it every month continuously.
You can only participate once per contest.
You can not use a fake Facebook account, otherwise the post will be excluded from the contest.
"facebook.com/financefreedomsuccess" is the address where you need to share the post. You need to post it first in your timeline and make the post public to everyone.
The winner of each contest will be announced on the official website of FBS.
This promotion does not include any trading activities or deposit, but you must have registered with FBS and verified personal information with documents already.
FBS will fulfill the dream of the winner within 30 days after the selection.
The winner of each contest will need to submit report including photos and some details on it. When you are selected by FBS, you will know more details.